I'm finally home, and I got here just in time for a nasty thunderstorm to roll through. Um, can I go back to Kentucky yet?
I got a really nice welcome home glomp from my Texas bestie, Chrissa. I've missed her a lot, and I'm really happy to see her. I miss my KY bestie, Kailey, though. I told Chrissa that she and I were just going to have to both go live with Kailey full time, but the human laughed and said that wasn't going to happen.
*sigh*
After I finish this blog, I'm going to try and steal a postcard from the human's desk and write to Kailey. I wonder if she's missing me too?
Once the rain moved out and the sun came out, I got to go outside and take a few pics for my blog! I climbed up into the plum tree and posed with the flowers and the bees.
I picked this one for my new header: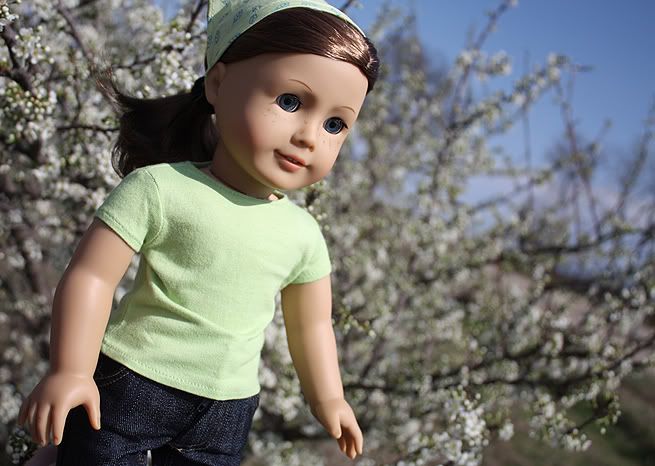 But this one is one of my favorites, too!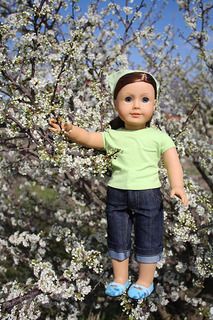 I wanted to keep taking pictures, but it's so wet, I can't stand on the ground. I'd ruin my shoes, and my human would freak.
Check out all this water behind me in the yard! I'm standing on a patch of concrete in our driveway, so my shoes won't get wet.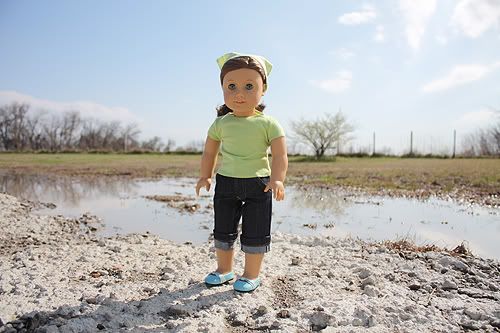 I can't wait for it to dry out!
Well, that's it for now... I've got to go finish up unpacking and doing laundry and all that other fun stuff you get to do when you get home from vacation!
Later!